Hollywood's long-running love affair with silent movie star and comic legend Charlie Chaplin came to an abrupt and unexpected end when he was effectively exiled from America.
Born in London in 1889, Chaplin lived and worked in the USA for more than 40 years, becoming by far the biggest star of the silent movie era and putting Hollywood on the map. But on September 19th, 1952, the US Immigration service practically slammed the door shut in his face.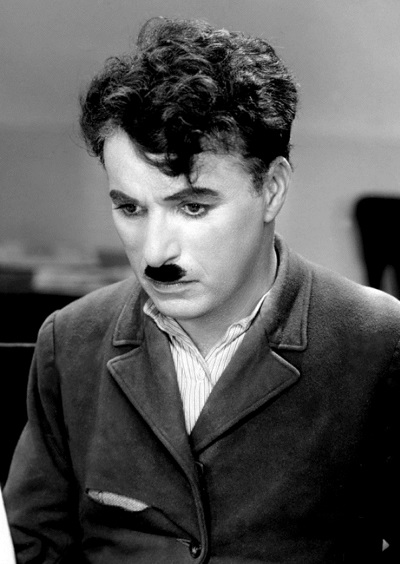 Chaplin had set sail for the UK aboard the Queen Elizabeth with his wife and four children, intending to stay for about six months before returning to the US. Still legally a British citizen, he had no automatic right of re-entry into the USA, but he had been issued with a re-entry certificate allowing him to return within 12 months.
But once Chaplin was at sea, US Attorney General Thomas McGranery ordered the Immigration Service to hold the actor "for hearings" and fully investigate him if he should try to return to America. He gave no reason for the instructions, but they came against the backdrop of the infamous McCarthy hearings, designed to identify potential Communists and anyone involved in left-wing "un-American activities".
At the height of the 'Cold War' America was obsessed with the idea of Communist infiltrators and 'reds under the bed', with several major public figures questioned, including influential Hollywood stars. In protest at what was seen as an infringement of their rights, many people refused to co-operate with the hearings, including Chaplin who told the investigators: "I do not want to create any revolution; all I want to do is create a few more films."
His refusal to co-operate turned some fervently patriotic Americans against him and he was one of more than 300 people blacklisted by Hollywood film studios and unable to work. He was also attacked over his colourful private life, having married four times, twice to girls of 16.
On hearing of the Attorney General's instructions, Chaplin's lawyer in America expressed surprise, saying: "The immigration was so nice about issuing Chaplin his (re-entry) permit and even told him to hurry back. Now, the minute he gets on the high seas, this comes up."
Once Chaplin arrived in Britain he soon realised it would be impossible for him to return to the United States. Feeling betrayed by his adopted country, he retorted: "I would not go back there now even if Jesus Christ was the President!"
Following the highly successful London premiere of his film "Limelight", Chaplin instead settled in Vevey, Switzerland, where he continued to make films. His American wife returned briefly to the USA to sell their imposing Hollywood home, pack up their possessions and settle their affairs, but Chaplin himself did not return for 20 years, until 1972.
By then the Cold War had thawed considerably and America had become more liberal and less paranoid about "Commies" in its midst. Many Americans remained appalled at their country's treatment of Chaplin – one of its biggest stars – and welcomed him back with open arms.
The reason for his only return to the US was to be presented with a Special Academy Award recognising his talent and his unique impact on the early American film industry. Charlie Chaplin died at his Swiss home on Christmas Day 1977, at the age of 88.