You know how it is when you get a particular song or tune in your head and it just keeps going round and round all day?
There's even a word for it – an "earworm" – defined as a song that sticks in your mind and will not leave no matter how hard you try. It could be that song you heard on the radio this morning, or the one from the TV advert, or maybe it just appeared completely out of the blue, but once it's there an earworm is hard to shift.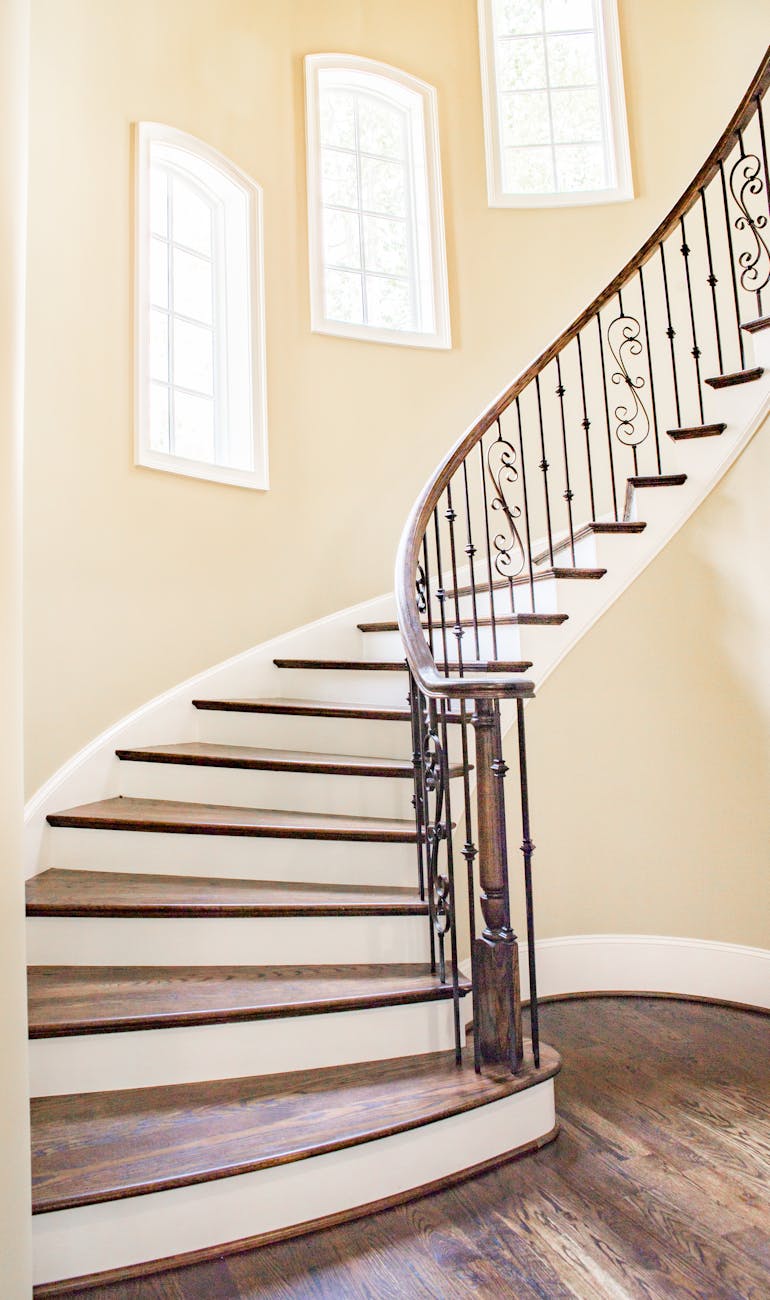 Earworm of the day for me is the classic Led Zeppelin hit "Stairway to Heaven", playing as the radio alarm clicked on this morning. Rousing me from sleep, it is now lodged in my bonce, playing on a continuous loop and refusing to budge!
But the best way to dislodge an earworm, so they say, is to replace it with another, and since we at Acorn live, breathe and sleep stairlifts, I got to thinking about other songs featuring stairs. You'd be surprised how many there are and here a just a few to be going on with...
"Vanlose Stairway" has become one of the most popular songs in the extensive repertoire of Northern Irish singer-songwriter Van Morrison. First recorded in 1981, he apparently wrote the song about his Danish girlfriend, from the Vanlose district of Copenhagen. She lived on the fourth floor of an apartment block that had no lift, but for Van Morrison it was a "stairway that reaches up to the moon". It is the fourth most played song at Van Morrison's concerts and it's estimated he has performed it more than 750 times. To see and hear him singing Vanlose Stairway, click here.
"I'm Gonna Walk Dem Golden Stairs" is an old time gospel song attributed to Culley Holt, who sang bass in Elvis Presley's backing group The Jordanaires. Elvis's rendition of the song is by far the most famous, originally appearing on his 1960 album of gospels songs and spiritual music, "His Hand in Mine". Elvis was raised in the gospel tradition and continued to perform gospel songs throughout his career, recording them alongside his rock 'n' roll material. The song's title is taken from the last line of its chorus, "I'll walk dem golden stairs when I die, when I die". To hear Elvis perform it, click here.
"Halfway Down the Stairs" is a song performed by a puppet... or at least a Muppet! Performed in the first season of The Muppet Show in 1976, it was released as a single and made it into the UK top 10, even featured on Top of the Pops. It was performed by Kermit the Frog's nephew Robin, who sung: "Halfway down the stairs is a stair where I sit. There isn't any other stair quite like it. I'm not at the bottom, I'm not at the top. So this is the stair where I always stop". The song is actually based on a poem by Winnie the Pooh creator A.A. Milne. It was adapted by Harold Fraser-Simon, who set many of Milne's poems to music. To see Robin the Frog's performance, click here.
American country singer Eddie Rabbitt scored a hit with "The Room at the Top of the Stairs" from his 1978 album, "Variations". Still relatively unknown at the time, he went on to enjoy a successful career and is credited with helping to develop and popularise the crossover style of country music prevalent in the 1980s. There was some controversy about this particular song, which references the room where the singer makes love to his woman. While most assumed the woman to be his wife or girlfriend, others suggested she was a 'lady of the night'. The make up your own mind, click here.
Finally, here's a real earworm that doesn't mention stairs in its title, but in its chorus: "I saw a mouse! Where? There on the stair! Where on the stair? Right there! A little mouse with clogs on, well I declare! Going clip-clippety-clop on the stair. Oh yeah". "A Windmill in Old Amsterdam" was a hit for Ronnie Hilton, reaching number 23 in the charts in 1965 and a perennial favourite on Ed "Stewpot" Stewart's Junior Choice radio show. Born in Hull, Ronnie Hilton enjoyed a near 50-year career in the entertainment business, notching up a string of hits including the odd novelty song. To hear those clog-wearing mice, click here.
So there are a few earworms for you to dislodge. Maybe you can think of other songs with a stairs or stairway theme?