The Alzheimer's Society has reacted strongly to news that the NHS lost 2.5 million bed days between the last general election in 2017 and tomorrow's poll, due to the growing crisis in social care.
A 'lost bed day' is defined as a day when a hospital bed is occupied by someone who is considered medically fit to be discharged, but stays in hospital because there is nowhere else for them to go. That could be a care home, nursing home or receiving professional care in their own home, but there is a growing shortage of such community-based provision, known as 'social care'.
The figure of 2.5 million lost bed days comes from new analysis carried out by national charity Age UK. Reacting to it, the Alzheimer's Society is demanding that the social care crisis must be urgently addressed by whichever government is voted into power tomorrow.
Sally Copley (pictured), Director of Policy and Campaigns at Alzheimer's Society, said: "Yet again, here's compelling and indisputable evidence of the social care crisis gripping this country. The failings in the social care system are pushing families with dementia to breaking point, and leaving too many vulnerable people stuck in hospital with nowhere else to go."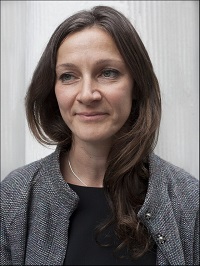 As well as directly affecting patients and their families, there is a big financial burden on the taxpayer. Lost bed days for the 917 days between the two elections cost the NHS £587 million, which equates to £640,000 per day or £27,000 every hour.
Sally Copley added: "We hear tragic stories through our Fix Dementia Care campaign – a mother who spent years in hospital while being turned away from care home after care home, a woman who spent two months on a bed in a corridor because she couldn't get a care home place.
"Winter is well on its way and pressure on hospitals is only going to get worse. Whoever forms a new Government cannot hide from this crisis a minute longer – they must commit to both immediate investment and longer term radical reform that ensures everyone with dementia can access good quality social care, instead of being stranded in hospital.
"Fixing this problem is not just the humane thing to do, it is the smart thing to do. It's clearly ridiculous to not address it when it is more expensive to keep a person with dementia in hospital than for them to get the care they need and deserve."