One of Britain's most prolific theatre directors, Sir Trevor Nunn, turns 80 today.
Born in Ipswich on January 14th, 1940, he is the son of a cabinetmaker and his wife who had no particular connection to acting or the theatre. Although his parents had little money for books, he developed a love of reading as a small boy which was indulged by an aunt.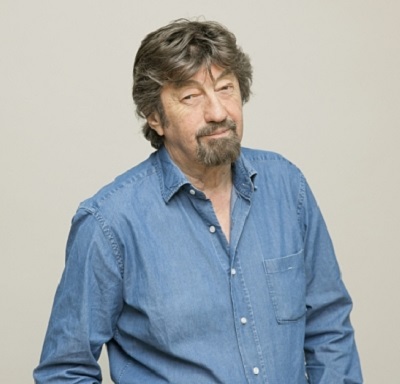 She eventually gave him the complete works of Shakespeare after he made a beeline for it whenever the family visited her. It initiated in him a love of Shakespeare which has remained with him throughout his life and professional career.
At grammar school in Ipswich the young Trevor was inspired by his English teacher, who also directed the school plays. He encouraged his talented young pupil to sit the scholarship exam for Downing College, Cambridge, even persuading the headmaster to cover the cost of him staying in Cambridge to sit the test, since his father couldn't afford it.
After winning the scholarship, it was at university that young Nunn gained his first practical experience of the theatre. He trod the boards alongside fellow students Ian McKellen and Derek Jacobi, who would both go on to become acclaimed actors, but Nunn's real interest lay in directing. In 1962 he directed a production of "Macbeth" for the university's theatre club, The Marlowe Society, later winning a scholarship to become a trainee director at the Belgrade Theatre, in Coventry.
In 1964, still in his mid-twenties, he joined the Royal Shakespeare Company and just four years later became its Artistic Director – a position he would hold for the next 18 years. A string of successes at the RSC quickly established his directing credentials, while he also earned a reputation for breaking theatrical conventions and establishing new and innovative techniques.
He also became an in-demand director of stage musicals, his first major success being the 1981 debut of Andrew Lloyd Webber's "Cats", which would run for 21 years in the West End and 18 years on Broadway. Nunn also directed the first English production of "Les Miserables" in 1985, while other musical credits include "Starlight Express" and "Sunset Boulevard".
In 1997 he became Artistic Director of the Royal National Theatre, on the South Bank of the Thames. Notable London productions during the 1990s and 2000s included "My Fair Lady", "South Pacific", "The Woman in White", "Othello", "Porgy and Bess", "King Lear" and "The Seagull". He has worked several times with his former Cambridge contemporary Sir Ian McKellen, always to great acclaim.
Not everything he touched turned to gold – a 2008 musical adaptation of "Gone With The Wind" closed after just 79 performances – but such disappointments were few and far between. He began the 2010s with a successful revival of the Lloyd Webber musical "Aspects of Love" and an acclaimed stage adaptation of the Sebastian Faulks novel "Birdsong".
Now in his seventies, his previously frenetic pace slowed in the 2010s, but he still enjoyed several notable successes, particularly in the more intimate setting of the 180-seat London theatre the Menier Chocolate Factory, and at the Theatre Royal, Haymarket.
Throughout his long career he has won numerous awards, both in the UK and America, where so many of his productions enjoyed lengthy runs on Broadway. Highlights have been three Laurence Olivier Awards for Best Director (in 1980, 1995 and 2000) and a trio of Tony Awards for his Broadway shows. He was knighted for his services to the theatre in 2002.
Sir Trevor has been married three times, always to actresses he met through his work. His first wife was actress Janet Suzman, who he married in 1969 and divorced in 1986. His second wife was Australian musical theatre actress Sharon Lee-Hill and his third was actress Imogen Stubbs, their 17-year relationship ending in 2011. He has five children.
One constant in Sir Trevor's life and career has been his passion for Shakespeare, which he has described as his religion. In a 2014 article in the Daily Telegraph, he said: "Shakespeare has more wisdom and insight about our lives, about how to live and how not to live, how to forgive and how to understand our fellow creatures, than any religious tract. One hundred times more than the Bible. I'm sorry to say that, but over and over again in the plays there is an understanding of the human condition that doesn't exist in religious books."
As he turns 80 today, we wish Sir Trevor Nunn many happy returns.