Bradford was in the national spotlight yesterday when it hosted a royal visit by Prince William and his wife Kate, the Duke and Duchess of Cambridge.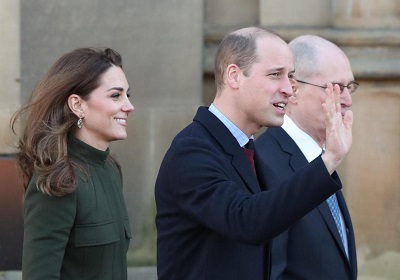 But did you know the West Yorkshire city was also the birthplace of Acorn Stairlifts, back in 1992? Our very first stairlifts were built at small workshop premises in Sackville Street, Bradford, before growing demand led to a 1996 move to a new and bigger factory in nearby Shipley.
Five years later, in 2001, we acquired a specialist business in Haddington, Scotland, where the electric motors for all our stairlifts are built, and in 2003 we moved to our current head offices (alongside a third factory) in Steeton, West Yorkshire, just 12 miles from our Bradford birthplace.
Today Acorn is the world's biggest stairlift business, exporting our British-made stairlifts around the globe. We hope William and Kate enjoyed their visit to West Yorkshire – where Acorn Stairlifts was born and continues to grow – and that they'll be back soon.
Photo courtesy of Bradford Telegraph & Argus