At this time of the year it seems every song playing on the radio is a 'Christmas classic', but we all have our own favourite festive melody.
As well as traditional Christmas Carols, there's a whole host of popular festive songs, everything from "Rudolph the Red Nosed Reindeer" to Slade's annual evergreen 1973 hit "Merry Christmas Everybody".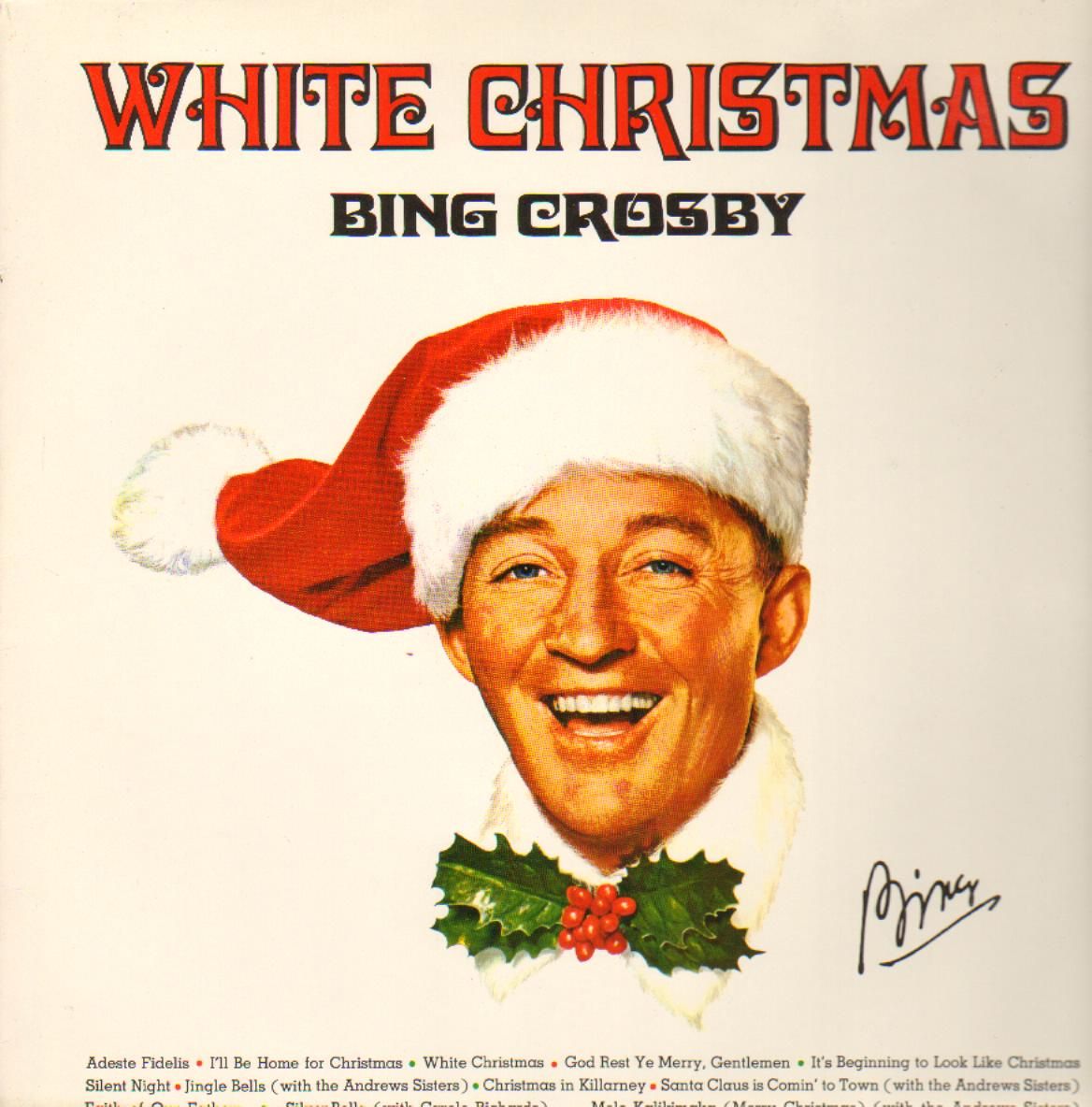 New ones are added every year, as bands and solo artists release their seemingly obligatory 'Christmas single'. But only a handful become Christmas classics, rolled out year after year and becoming as familiar and closely associated with Yuletide as the carols we learned as children.
Your personal favourite will depend on many things; your age, your taste in music, or perhaps special memories aroused by a particular song. But if your answer was "White Christmas" by Bing Crosby, you'd certainly not be alone.
According to the Guinness Book of Records, this particular recording is not only the most popular Christmas hit, but the best-selling single of all time, with sales of the Bing Crosby version estimated at more than 50 million worldwide. If you include all versions of the Bing Crosby hit, including those on his Christmas albums, then sales top 100 million. It has also been covered by scores of other artists, making it a huge Yuletide hit.
It seems then that "White Christmas" – now approaching 80 years old – is the quintessential Christmas song, embodying the musical spirit of Christmas for generations of listeners. The song was written by legendary composer and lyricist Irving Berlin, probably around 1940. At least two hotels, one in Hollywood and another in Arizona, claim it was written while Berlin was staying there.
He often stayed up all night writing and the story goes that when his secretary turned up for work one morning Berlin hollered: "Grab your pen and take down this song. I just wrote the best song I've ever written – heck, I just wrote the best song anybody's ever written!"
The first public performance of the song was by velvet-voiced Bing Crosby on his NBC radio show on Christmas Day, 1941, with a recording of that broadcast still owned by Crosby's estate. Subsequently Crosby recorded the song for Decca Records on May 29th, 1942, accompanied in the studio by the John Scott Trotter Orchestra and the Ken Darby Singers. The whole recording took just 18 minutes.
Rather than being released as a Christmas single, it was part of an album of six 78rpm discs from the film musical "Holiday Inn", released in July 1942. Originally it was overshadowed by the film's big hit song, "Be Careful, It's My Heart,", and there was some doubt that a non-religious Christmas song would appeal to the American market.
But by the end of October 1942 "White Christmas" had reached the top of the influential 'Your Hit Parade' chart, where it stayed until well into the New Year. This, remember, was during World War Two, when the song's sentimental lyrics ­– conjuring up comforting images of home and Christmases "just like the ones I used to know" – appealed to many listeners in an uncertain world.
Re-released by Decca, the song hit the number one spot in the charts again in 1945 and 1946, becoming the only single to achieve three separate number ones on the US charts. By now it was firmly established as a perennial Christmas favourite, charting every year well into the 1960s.
The original 1942 master recording was used for so many new pressings of the single that it was soon damaged. That led to Crosby re-recording it in March 1947, using the same orchestra and singers and making every effort to reproduce the original as closely as possible. It is this 1947 version which is most often heard today.
The song was also used in another Bing Crosby film musical, "White Christmas", in 1954, with many commentators claiming the film was devised purely as a vehicle for this one song, such was its popularity. Whatever the case, it was the highest grossing film of 1954. Crosby was associated with the hit song for the rest of his life, but was often dismissive of his own role in its enduring success. He claimed it was such a great song that "a jackdaw with a cleft palate could have sung it successfully".
Countless other artists have recorded versions of the song, some putting their own slant on it and others clearly in homage to the original, but none have matched the timeless charm and phenomenal success of Crosby's version. To hear it one more time, click here.